Products overview
Image gallery
Complete automatic system feeding a four-row sandwiching machine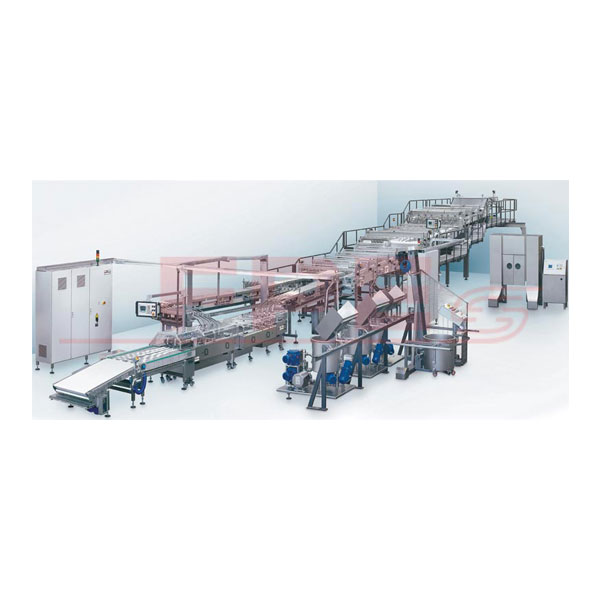 Six-row sandwiching machine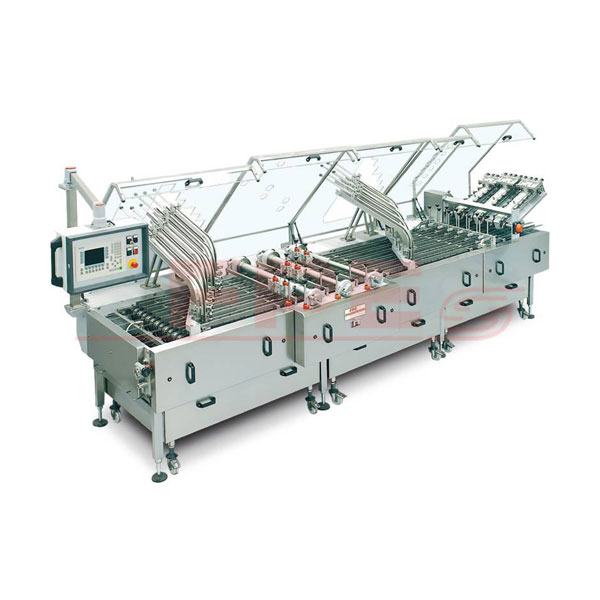 System installed downstream of the 6-row sandwiching machine (2+2+2)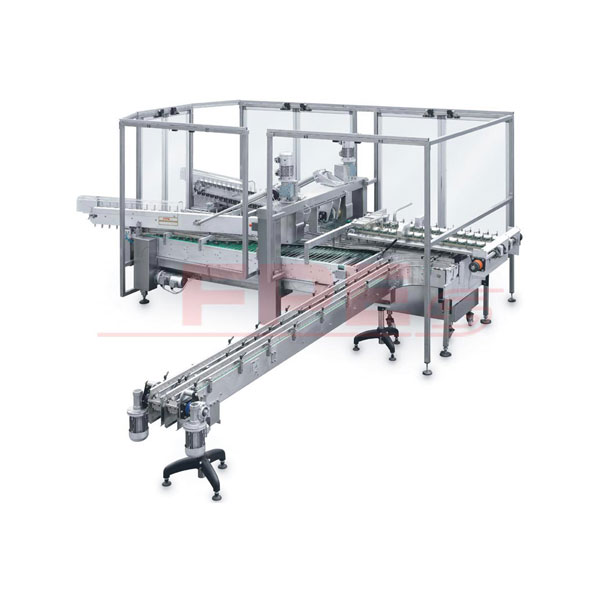 Details of overlapping unit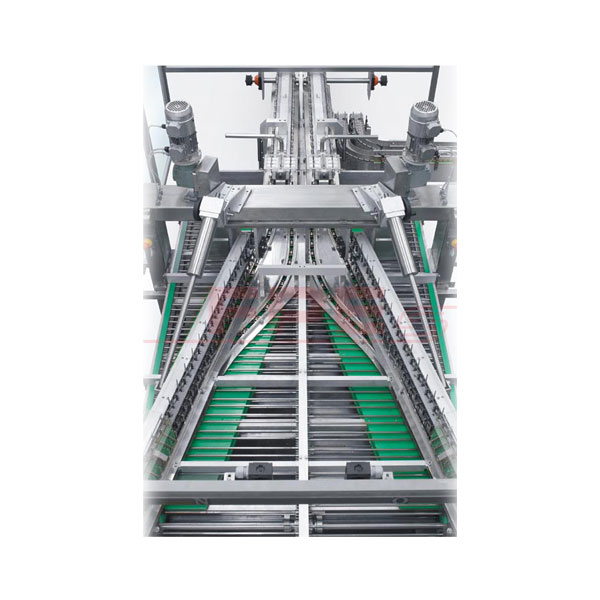 Complete automatic system feeding a four-row sandwiching machine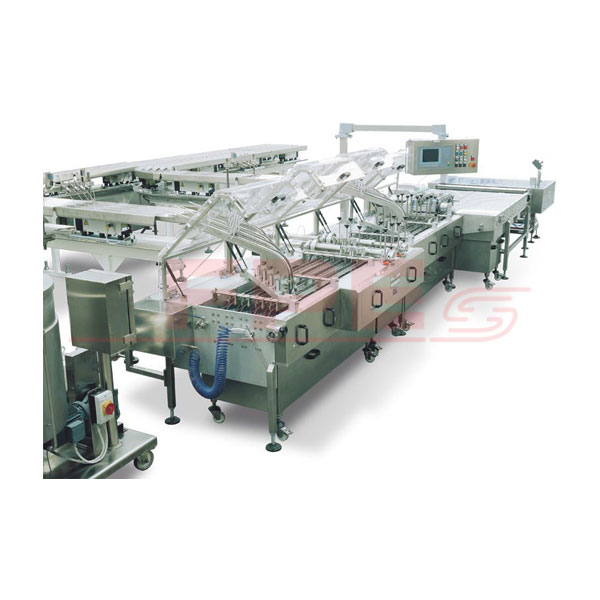 Complete automatic system feeding a four-row sandwiching machine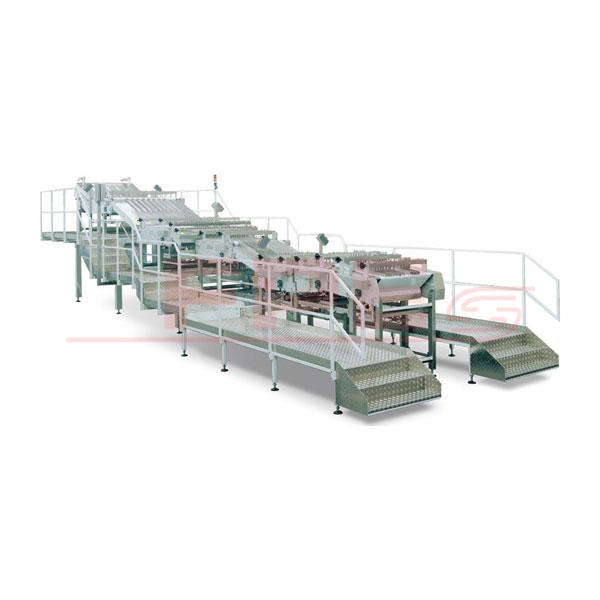 Automatic equipment for dry or sandwiched biscuits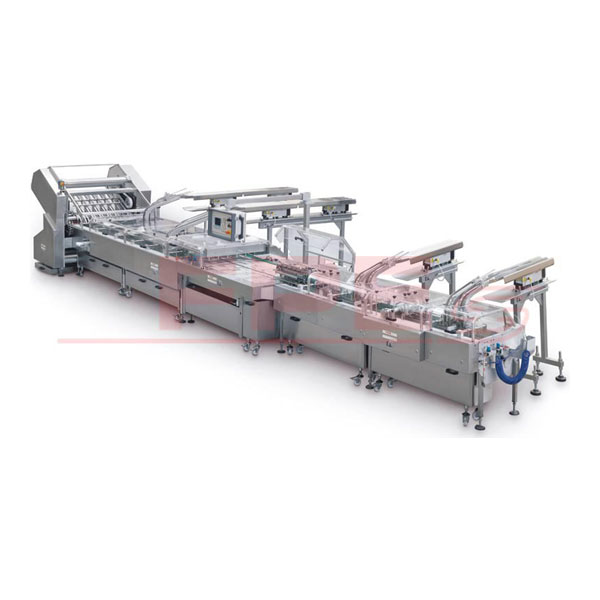 Details of count feeder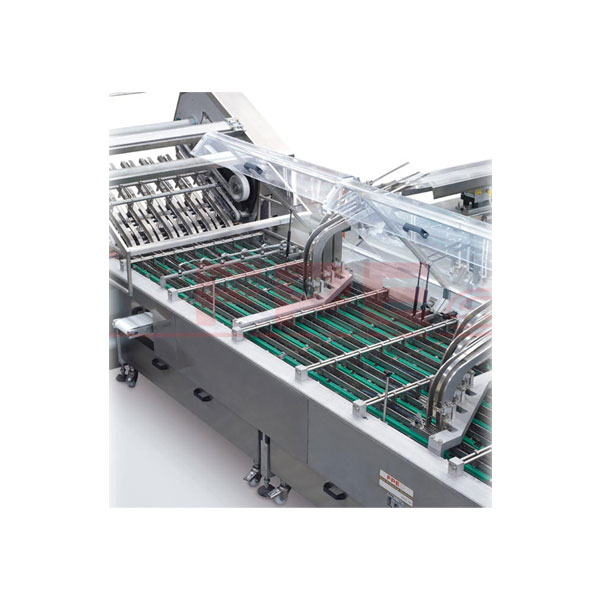 Two-row sandwiching machine, three cream color filling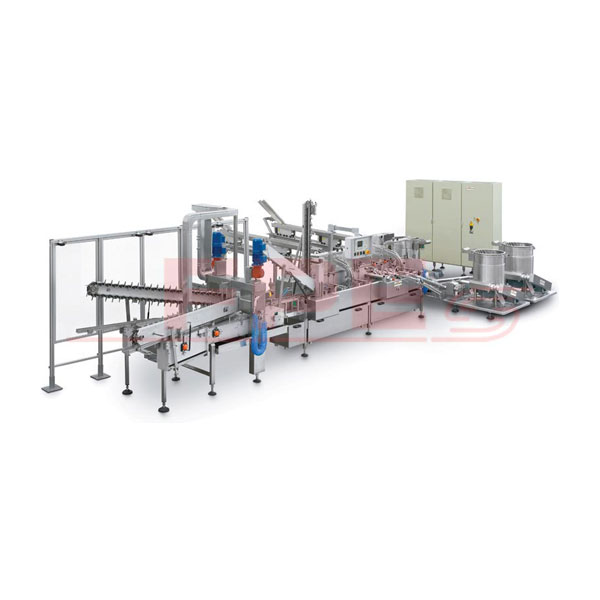 Two-row sandwiching machine, three cream color filling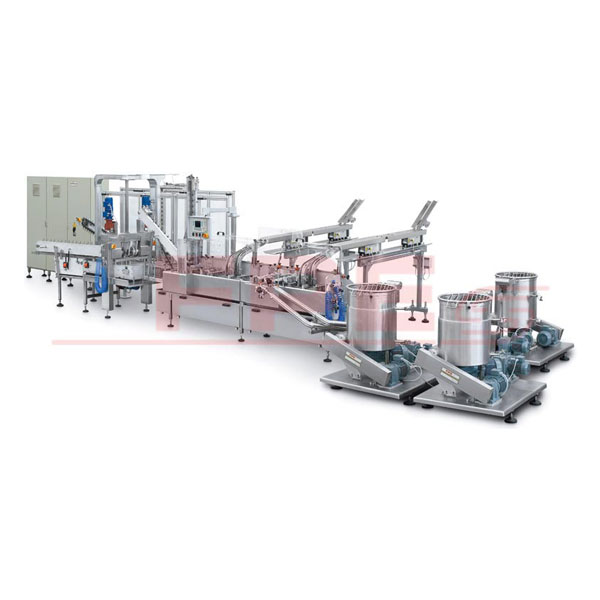 Universal
Sandwiching systems
Wire cut sandwiching machines designed for sandwiching biscuits or crackers, round, square, rectangular, with mechanical output rate from 800 to 4800 sandwiches per minute. The system can work with sweet/savory creams or jam, simultaneously with:
One color
Two colors
Three colors
Two colors, cream and jam
Each working phase is controlled electronically to ensure maximum precision in cream dosage. All system parts in contact with the product are full stainless steel or other food-grade material.
If requested, FPE can guarantee a remote support service that will enable you to constantly monitor the system. All the sandwiching machines in this range come complete with an operator-friendly control panel and mimic panel.
Universal
Automatic filling systems from cooling to wrapping
Automatic handling systems designed to meet the specific needs of every client for feeding sandwiching machines and conveying dry or sandwiched biscuits directly to packaging units.
Systems designed to deliver and wrap dry or sandwiched crackers:
singles
in piles
stacked with volumetric portioning
stacked with counting portioning
Complete automation of product feeding, conveying, and portion making phases by means of semi or fully automatic handling systems to eliminate labor costs or increase output rate.
Image gallery
Packaging machine feeding systems
Feeding: Sheet 1
Feeding: Sheet 2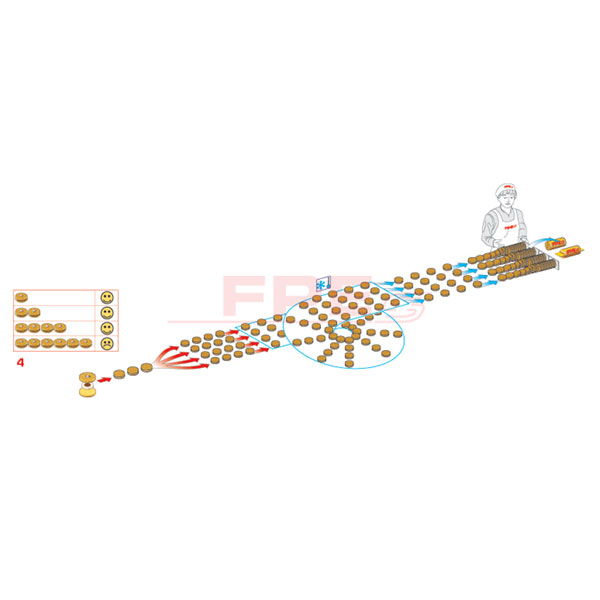 Feeding: Sheet 3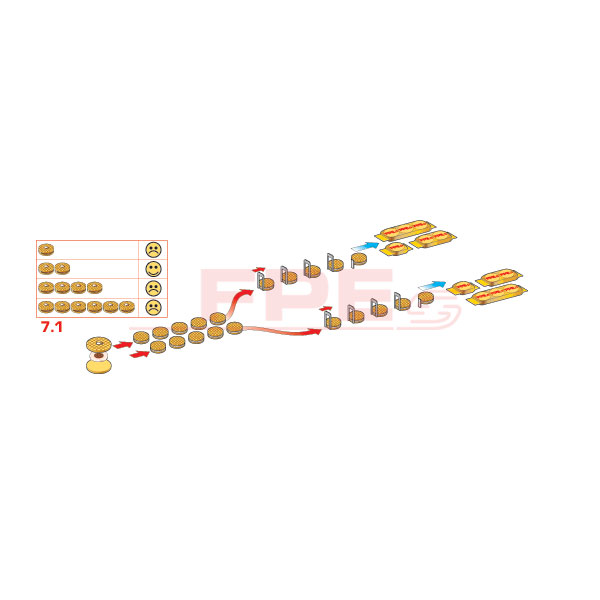 Feeding: Sheet 4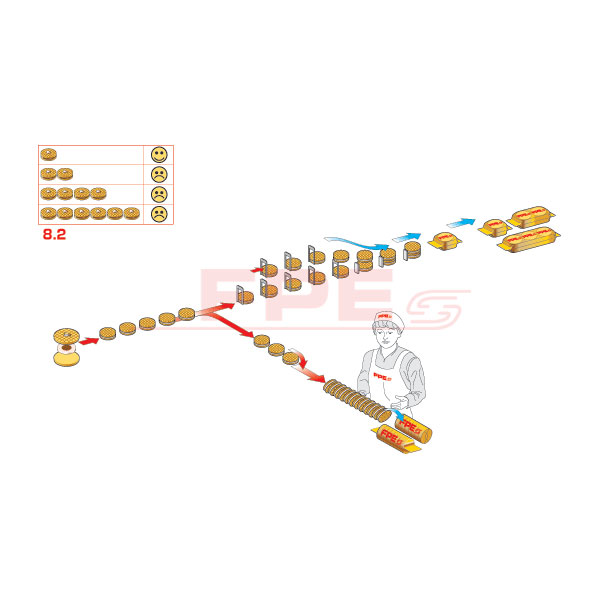 Feeding: Sheet 5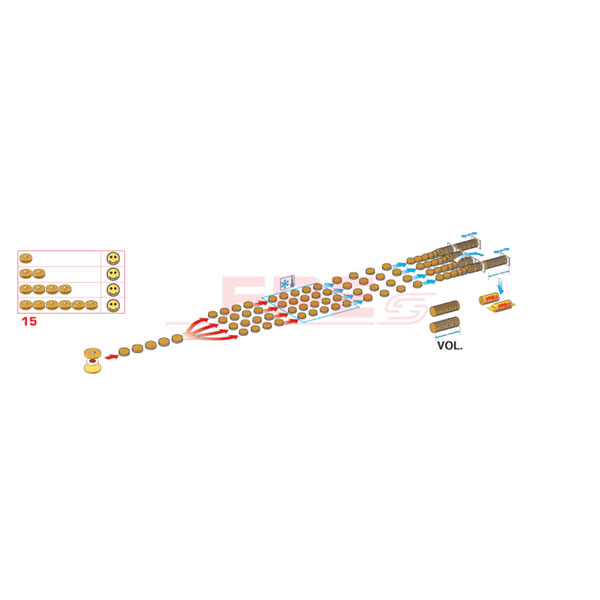 Submit your request here
Get in touch